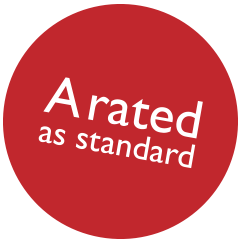 About Us
With so many companies offering seemingly the same products but at dramatically different prices, how can you decide what's best for you? A lot of the time it's easy to make a buy based on cost, but this may not always be the right choice.
When you buy from Tricketts you're guaranteed a great job made from only the best components and materials everytime. We only use the Rehau Tritec profile on all our products which not only has excellent thermal capabilities but performance and durability built in. All of our large openers are secured with a 9 point locking system and are tested to BS7950 to guarantee you exceptional quality.
All our doors are manufactured using a high technology process that ensures excellent quality with great looks, and all come with a Yale anti lift locking system as standard!! With Tricketts making the right choice has never been easier.

Free Phone: 0800 026 0591
Email: info@tricketts-windows.co.uk
Mob: 07855 802 518
Tel: 01685 388 887